When the worst happens in combat, Soldiers rely on their team for survival…but what does it take to survive the worst back home?
THIS IS NOT A FILM ABOUT PTSD…
Ten Thousand Miles will serve as an accurate reflection of the struggles our military service members and their families face on a daily basis by recreating truthful scenarios and capturing them in an honest light.
REALITY IS MORE TERRIFYING THAN FICTION…
We are going to create an immersive experience that will allow the audience to feel what it's like to be part of a helicopter crew in combat, followed by the surreal transition of returning home to a life that has drastically changed.
WE SPEAK FROM EXPERIENCE…
Oftentimes the greatest suffering for our men and women in uniform is experienced during the transition between the intensity of combat operations and the stillness of being home — when discovering that things that were once familiar, have suddenly become unrecognizable. Sometimes it takes an army of support for combat vets to find their way back home at heart.
WE HAVE A REAL BLACK HAWK HELICOPTER…
We also have the full support of the US Army Reserves to film in and around real Black Hawk helicopters and with real military gear.  Using state-of-the-art filmmaking techniques, we will bring the audience closer than ever to the intense world of a helicopter crew in combat and beyond.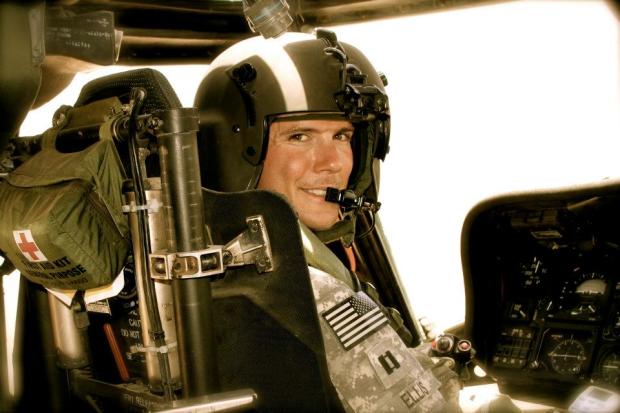 CREATOR : NATHAN ELLIS
Growing up outside Boston in a family of five children, Nathan has always had a strong creative drive. Ever since he was a young child, Nathan has been creating his own stories, characters, music and films. Developing strong interests in both filmmaking and aviation, Nathan decided he could work with both.
After graduating from college at the top of his class and being ranked as the number-one ROTC cadet nationwide selected for the US Army Aviation Branch, Nathan served seven years active duty service as a helicopter pilot, having deployed into combat operations in Afghanistan.
While in service, Nathan gained unparalleled life experience and excelled as a leader, receiving such accolades as the Bronze Star and an Air Medal with Valor. Nathan is currently in his final year as a graduate student at the University of Southern California School of Cinematic Arts and currently holds the rights and has a completed screenplay for the best-selling book "Chickenhawk" — the memoirs of a Vietnam helicopter pilot.  Harrison Ford is a huge fan of the book and is currently reading a copy of the script Nathan and his team have prepared.  This project will serve as a proof-of-concept of sorts for Nathan's directorial and story telling abilities and hopefully help facilitate the Chickenhawk project.
https://www.indiegogo.com/projects/ten-thousand-miles-a-usc-thesis-film#/